St. John's Gameday Preview: vs. Bethune-Cookman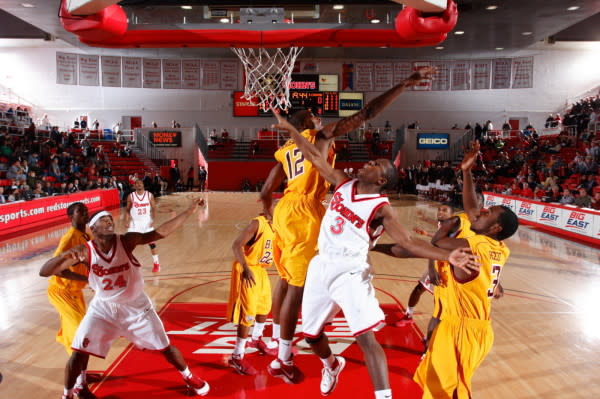 College basketball is back. And while all 25 teams ranked in the opening AP poll are in action, I'm sure you've been waiting for the season opener in Queens as St. John's hosts Bethune-Cookman.
Last season's 8-24 campaign was a learning experience, both for a first-time coach and over a half dozen first-year players. But the Johnnies are expected to show slight improvement -- picked by opposing conference coaches to finish eighth in the Big East.
If Year 2 of the Chris Mullin era is going to be another stepping stone in a return to national prominence, expect hometown talents Shamorie Ponds and Bashir Ahmed make an immediate impact. Marcus LoVett will run the show as the lead guard with Yankuba Sima and Kassoum Yakwe, the top shot blockers in the conference last season, patrolling the paint.
Here's what Mullin said Thursday about the upcoming opponent:
"[Bethune-Cookman] is very athletic. They're going to get out and try to shoot threes and gang rebound, especially on the offensive end. They play multiple defenses and they're going to try to force the tempo."
Here's the need-to-know information for Friday's season opener: 
Opponent: Bethune-Cookman [14-18, 10-6 conference; (5-13 on the road)]
St. John's in all-time series: 1-0. Last meeting: 12/14/08: 77-59, SJU.
Tip off time: 9 p.m.
Location: Carnesecca Arena
Injury Report: Mullin, somewhat reluctantly, said on Thursday that everyone eligible to play this season is healthy and ready to suit up. Sophomore guard Malik Ellison, expected to be a significant piece in the rotation, missed the majority of the preseason with health issues with his elbow and only recently returned to practice within the past two weeks.