St. John's arrives late; Pounded by Butler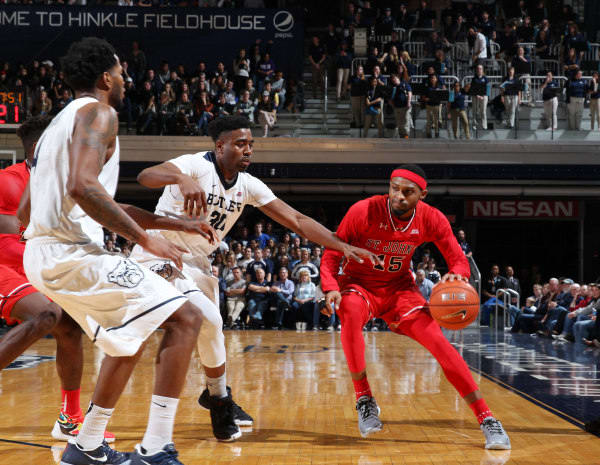 A first-half no-show in Indianapolis by the Red Storm sent them tumbling down the Big East standings Wednesday as the once fifth-place team fell to eighth following the second consecutive pounding on the road.
In a tightly officiated game, St. John's youth and inexperience was showcased as the Johnnies watched No. 24 Butler, which had lost two of its last three games before the contest, explode from the field in a 110-86 decision at Hinkle Fieldhouse.
The 110 were the most points scored by a St. John's opponent this season and the first time anyone eclipsed the century mark.
Federico Mussini tied a season-high with 20 points (4-7 3-PT) off the bench. Shamorie Ponds added 18 points and four assists on a night when the ball movement became stagnant as a double-digit deficit hung on the score for the majority of the game.
St. John's shot 44 percent yet had a 1:1 assist-to-turnover ratio.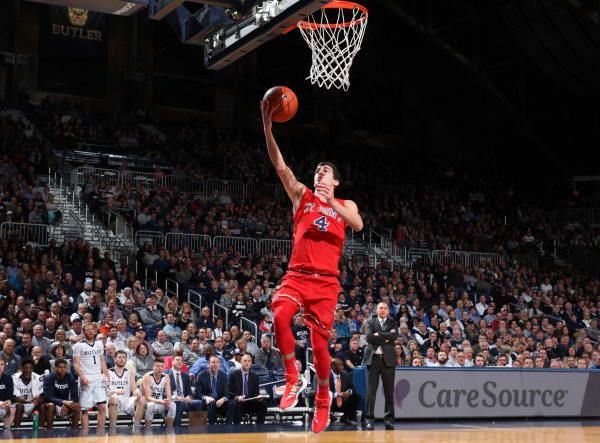 Bashir Ahmed battled foul trouble, registering 15 points and four rebounds. The junior forward took 10 trips to the free-throw line before fouling out of a game that saw 77 free throws taken (40 for Butler, 37 by the Red Storm).
What really killed St. John's was their inability to seal a defensive stop with a rebound as the Bulldogs punished the Johnnies 40 to 25 overall on the boards.
"That has been a problem of our," coach Chris Mullin said. "[It's] something that's just going to come as we get stronger. When you play small, you have to be quick to the ball.
"I tell [our team] that you can get outrebounded, but you can't get outrebounded, lose 50/50 balls, play selfish and all those things. You can make up for it in other areas, but if you lose every area that's what happens."
Those hustle plays were absent for St. John's, which played game one of two away from New York City over a weeklong period. From the tip, the Bulldogs set the tone as they jumped ahead 12-3 until Marcus LoVett drilled a 3 at the 15-minute mark for the Red Storm's first field goal of game.
A 14-point lead was cut to 41-31 with 2:47 left in the half, but over the remaining stretch St. John's was outscored 13-4 to stretch the lead to 19 at halftime.
Just once all season have the Johnnies overcame a halftime deficit to win, and Butler took advantage of that in the latter period to deliver a crushing loss to St. John's in the final stretch of the regular season as team's jockey for position in the Big East tournament.